11 Lumber Crescent, KARRIDALE
Property Details
FOR SALE
Lot 226, 11 Lumber Crescent, Karridale
TITLED LAND - LIFESTYLE LAND
New to market in September, with Title and ready to build - take advantage of the grants and build your dream home on this special lifestyle lot.

At 2365 sqm, mainly cleared with some shade trees remaining, boundary fenced with rural post & netting, crossover & gate installed and looking across Lumber Crescent at 2.5 hectares of bush (public open space) this is a well priced building block which is ready for you to purchase and build your lifestyle home. If you are able to take advantage of the Government grants announced in June so much the better and this starts to look like an even better deal.

Karridale is becoming more keenly looked at by astute buyers due to its central location in the Blackwood River / Augusta / Hamelin Bay / Margaret River quadrangle and this block is ready for you to build your country escape.

Services and shopping are less than 15 minutes away in Augusta.
Beach is 10 minutes away at Hamelin Bay and Boranup.
Boranup Forest is only 10 minutes.
Blackwood River at Alexandra Bridge is only 10 minutes.
Margaret River is only 15 minutes.
Photo Gallery
Want to see more of
11 Lumber Crescent, Karridale?
or call him on 0409 297 773
to arrange an inspection.
Property Location
11 Lumber Crescent, Karridale
2365 sqm
Your Agent

Kelly Donaldson
m: 0409 297 773
Kelly is a an outstanding Real Estate Manager with a track record of business success. He is the Director and Licensee of Margaret River Real Estate First National, serves as Chairman of the Western Australian Regional Council and sits on the National Board as a Director for the First National Group of Independent Real Estate Agents.
Kelly is the exclusive selling agent for 11 Lumber Crescent, so if you have any queries please don't hesitate to email him or call him on 0409 297 773.
Our Agency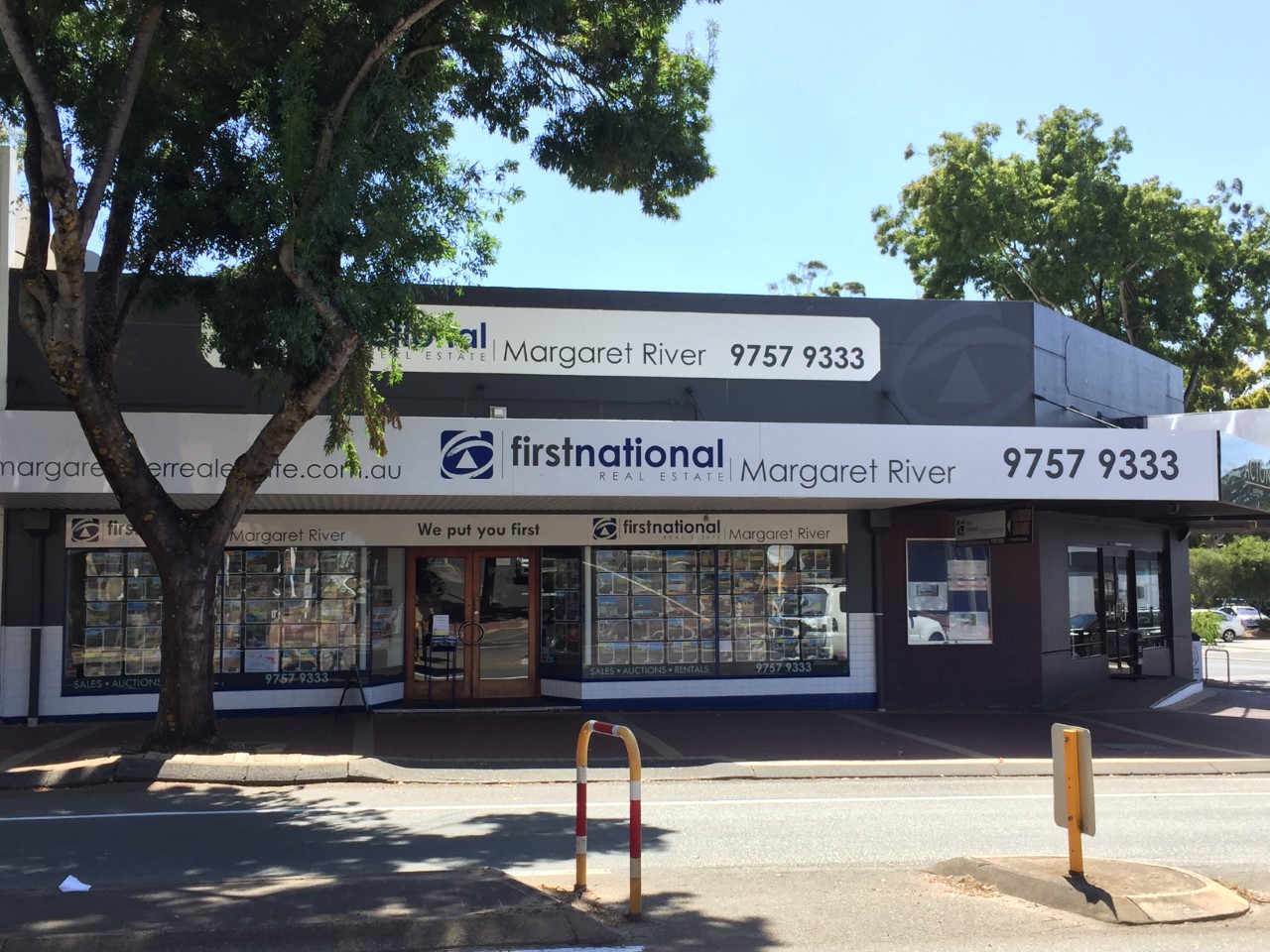 Margaret River Real Estate First National
Margaret River Real Estate is dedicated to delivering an exceptional experience from our Margaret River office, so every member of our team strives to make a difference. From the very initial contact, right through the entire buying or selling process, our property consultants and specialist team of administrative and marketing professionals will be by your side every step of the way.
If you're looking to buy property in the south west corner of Western Australia, you've found the perfect place.
We're located right in the heart of town and right in the heart of the region.
Around the Area
The Margaret River Region

Margaret River is one of Western Australia's best tourist draw cards as it is world renowned for its winemaking, spectacular surf breaks and coastal scenery. Towering forests and picturesque vineyards provide scenic delight above ground whilst magnificent limestone caves form unique beauty underground. Located just 300 kilometres south of Perth, Margaret River is a holiday destination that is accessible to all and each year, some 1,500,000 overnight visitors embrace the diversity of this surfing, scenic wine growing region. The Augusta Margaret River region is enriched with wide range of cultures, characters and activities and supports a local population of approximately 15,000, making it one of the fastest growing shires in Australia.
Margaret River Real Estate sells in nine areas of the region and each one of these areas is unique in its characteristics and appeal. To find out more about these regions, click on these links to see the lifestyle opportunities and property styles they offer, as well as other properties for sale in their vicinity:
MARGARET RIVER - The Heart of the South West Capes
PREVELLY - Where the River Meets the Ocean
GNARABUP - Overlooking the Indian Ocean
COWARAMUP - Full of Country Charm
WITCHCLIFFE - Gateway to the South
ROSA GLEN & ROSA BROOK & FOREST GROVE - Inland Rural Living
GRACETOWN - On the Coast at Cowaramup Bay
KARRIDALE - On the Edge of the Forest
HAMELIN BAY - Overlooking Pristine Coastline
Schools in the Area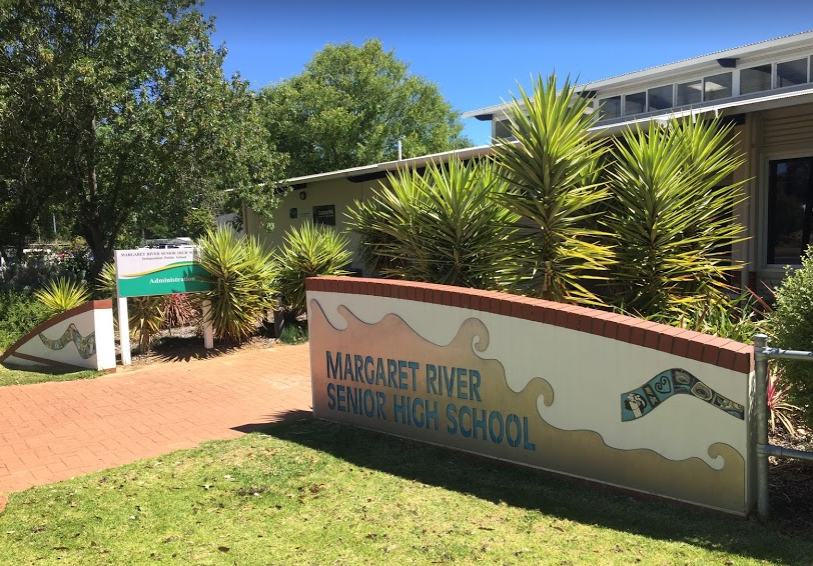 There are eight primary schools within the Margaret River High School catchment area, four of them being in the actual townsite of Margaret River and the others being in Cowaramup, Karridale, Augusta and Forest Grove.
Click on this link to see the exact locations of all of these schools.
Catchment areas for Margaret River Primary School and Rapids Landing Primary school fall within specific street boundaries in the Margaret River area, so it may be useful to click on their boundary locations as this may affect your choice of property to buy.
Catchment Area for Margaret River Primary School
Catchment Area for Rapids Landing Primary School
Helpful Information
Buying a home is about the biggest financial commitment you'll ever have to make, so just as well it's one of the things in life that DOES come with guidebooks!
As much as buying a home is an exciting turning point in your lifestyle, you certainly don't want to make any mistakes. Our Home Buyer's Guide is exactly what you need to get prepared and secure your perfect home, as soon as you find it. This Guide outlines how to find the home of your dreams, how to finance it, negotiate and secure the purchase and how to prepare to move in.
Please use the following link for a readable and printable PDF file:
Perhaps you are considering purchasing a property for investment purposes and want to maximise your capital return by securing rental income throughout the life of your investment. Our Property Management Guide outlines all the issues you need to consider when making this decision.
Please use the following link for a readable and printable PDF file:
If you are seriously considering an investment property, leave all the rental management to our award winning Property Management team!
Please use the following link for a readable and printable PDF file to see how we can manage your property with ease:
Manage your Property with Margaret River Real Estate
Our Website
Click here to view 11 Lumber Crescent and similar properties on our website.